Product Attributes :
◆Support remotely control /wireless control via internet

◆Support mobile/MID/PC,remote control/touch panel control
◆Support storage of 500 devices QRcodes in one gateway

◆Support mesh network, control range is more 50 meters
◆Support multiple device control
◆Support encryption transmission
◆Wiring is simple as normal high bay light
◆Scalable Architecture
◆5 years warranty,Tc70ºc 50000hrs
The control system can provide automatically control for lighting system management.

Wireless control system consists of three parts:

1.control terminal-----remote control/touch pannel/cell phone/MID/PC
2.Zigbee gateway
3.smart high bay lightings-----up to 500pcs,support group/area control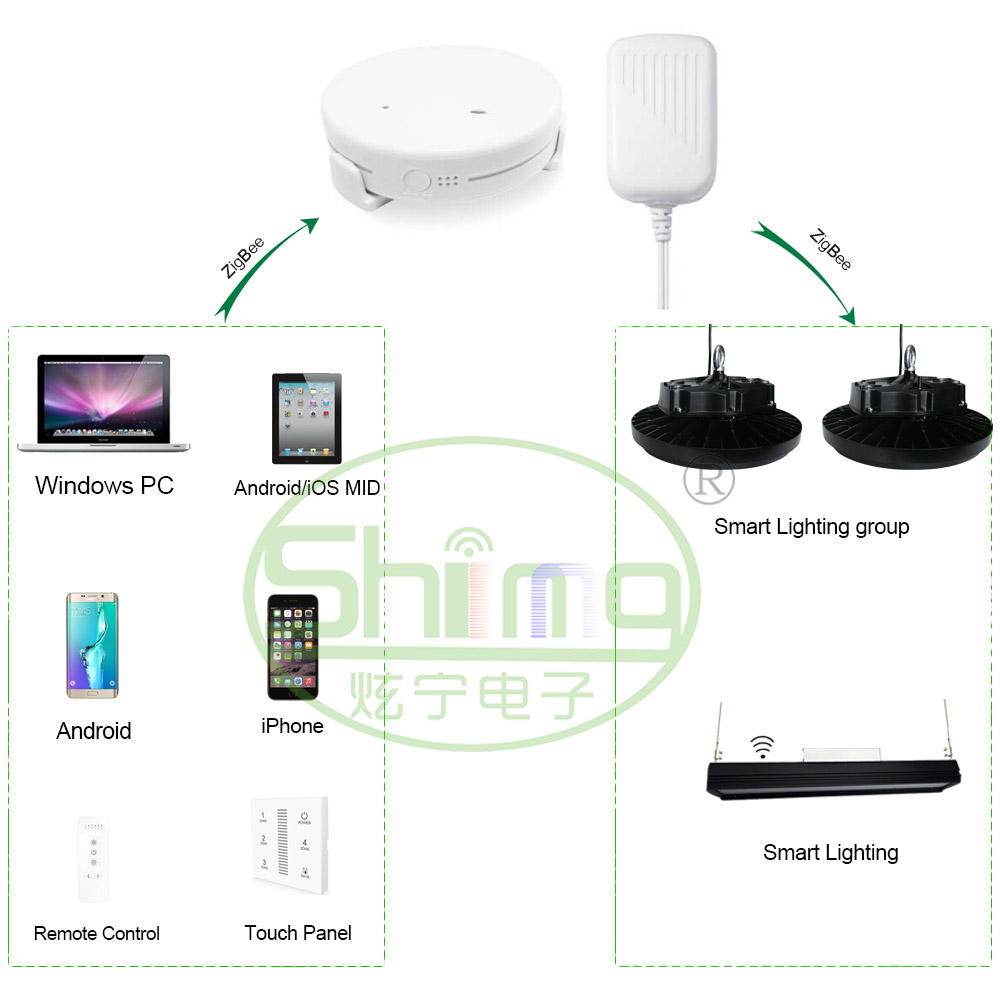 Remotely control systerm via internet
After connect zigbee gateway with wifi router, user use PC/MID/cell phone can achieve remotely control via internet/4G.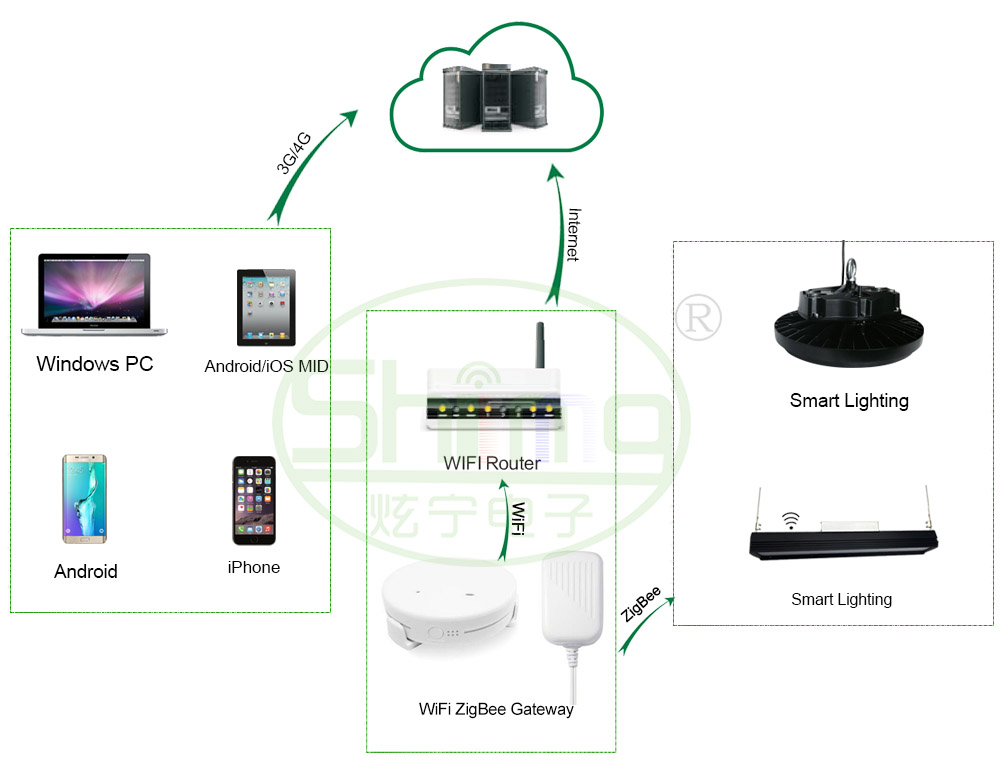 Scalable Architecture
Download the APP in apple store/android market,use this app to add the new lights through scan the two-dimension code of new lights ;no need to set new control wires.
Each smart light will have 5 pcs two-dimension code, one is on the light body, the remaining four as backup.The users can documentation management the lights according to the actual installation
Funtion of the systerm
1.all lights on/off
2.single group/ area/ light on/off
4.single group/ area/ light dimiable
5.single group/ area/ light time switch on/off
6.single group/ area/ light time delay switch
7.To bind all or part of lights with daylight sensor, can change the light brightness based on outside daylight status.
Software interface preview: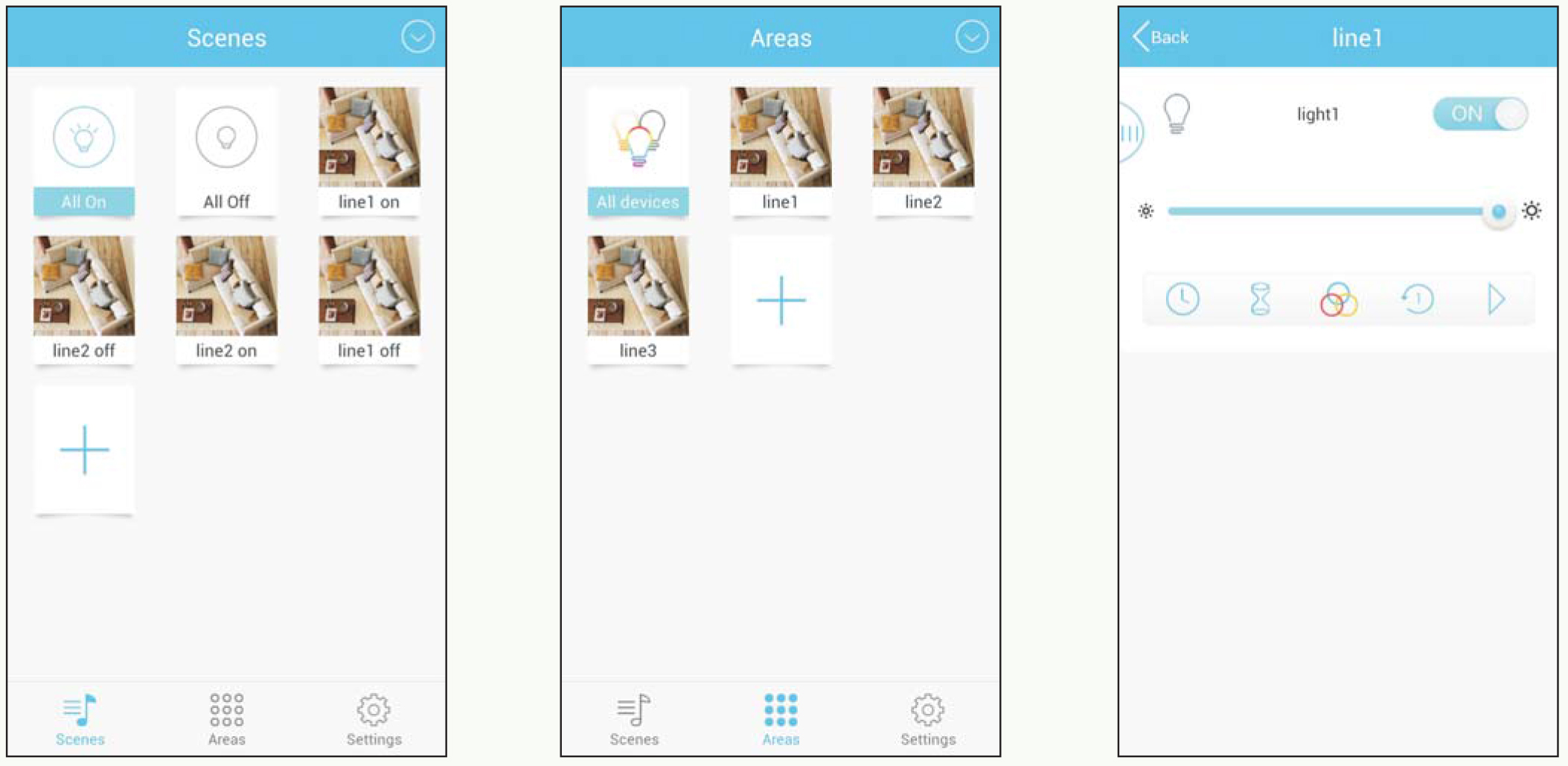 Superior optical design combined with technology advancements have made Smart High Bay lighting one of the most efficient choices available today. Typical applications include retail, warehouse, commercial, gymnasium and industrial facilities. Our broad portfolio of products along with our in house design, engineering and testing capabilities, enable Shining Lighting to provide you with standard and custom products. Custom reflector designs, special finishes and unique Aluminium Alloy sink can be accomodated to satisfy the most challenging application 5 Years Warranty.
---